Content
Assistive Product

Lernsoftware Multi-Lück 3.0 Schulden vermeiden
Product Type:
Training software
Learning software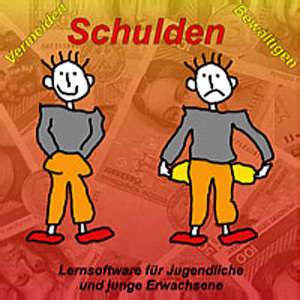 Areas of Application:
- Training how to deal with money
- Learning to avoid or cope with debts
- Conveying strategies for action
Description:
The program concept corresponds to the didactic enrichment model of computer-aided instruction , according to which the use of new media is most effective when it is combined with conventional media and forms of teaching.
In simulated situations, the students should learn which action strategies promise success in order to avoid or cope with debts. You make decisions and check them on the basis of simulated consequences. The multimedia software consists of two complementary program modules.
Features / Components:
- IBM-compatible PC
- MS-WINDOWS
- CD-ROM drive
- Multimedia PC
Price (without guarantee):
The Price is available on request from the manufacturer / distributor.
Product Information from the Manufacturer / Distributor:
Further Product Details
Further Information
Reference Number:
275342
Source :
DIAS
Last Update: 7 Oct 2020