Assistive Product

Audio Graphing Calculator
Product Type:
Audio graphic calculator software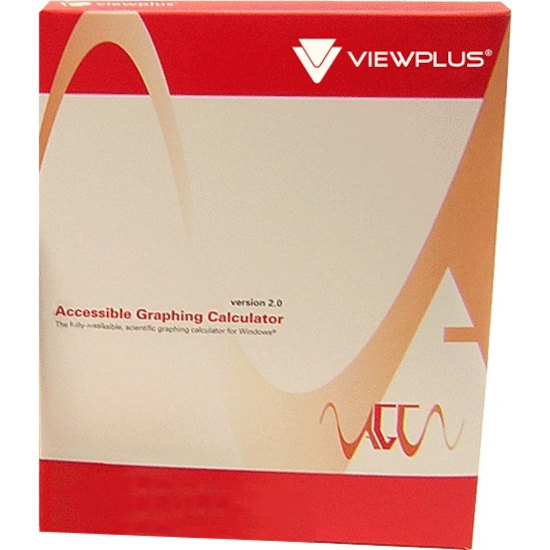 Description:
Audio Graphing Calculator is a software that enables people with blindness or limited vision to perceive graphs and functions auditorily to improve mathematical understanding. Audio Graphing Calculator has all the features of a scientific calculator.
The software has a voice assistant that guides users through the menu.
Graphs are represented by sounds so that users can get an idea of how a function is represented.
Features / Components:
- Voice output: German, Norwegian, Polish, Swedish and Japanese
- Compatible operating systems: Windows 10, Windows 7, Windows Vista, Windows XP
- installation interface: download or USB connection
Price (without guarantee):
Price is available on request from the manufacturer / distributor.
Product Information from the Manufacturer / Distributor:
Weitere Details des Herstellers (Englisch)
Further Information
REHADAT does not sell any products
Please contact the manufacturer or distributor.
Manufacturer:
ViewPlus Technologies, Inc.
1965 SW Airport Avenue
OR 97333 Corvallis
United States Telephone: +1 541 754-4002 Email: sales@viewplus.com Homepage: https://viewplus.com/
Distributor:
ViewPlus Technologies, Inc.
1965 SW Airport Avenue
OR 97333 Corvallis
United States Telephone: +1 541 754-4002 Email: sales@viewplus.com Homepage: https://viewplus.com/
Reference Number:
Hil135237
Source :
DIAS
Last Update: 25 Oct 2021