Content
Assistive Product

Montessori Globus - Land und Wasser
Product Type:
Globe for touching land and water areas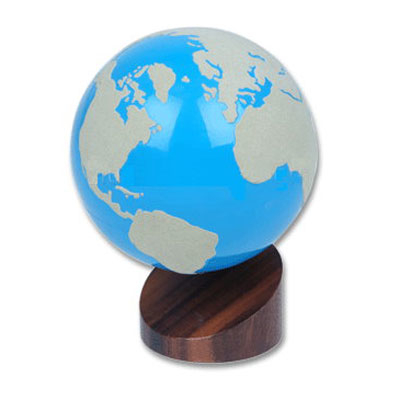 Areas of Application:
- Visual impairment
- Blindness
Description:
With the land-and-water globe, the land and water areas of our earth can be felt. The land surfaces are as rough as sandpaper, while the water surfaces are smooth. Children can tell the difference when they run over them with their fingers or hand. The diameter is a little more than 16 cm.
Features / Components:
Material: Wood from environmentally friendly plantation cultivation
Price (without guarantee):
37.90 EUR (retail price including VAT)
Price date: 01/28/2021
Product Information from the Manufacturer / Distributor:
Further Product Details
Further Information
Reference Number:
M/25174
Source :
DIAS
Last Update: 28 Jan 2021