Assistive Product

Stehbrett ST202
Product Type:
Standing board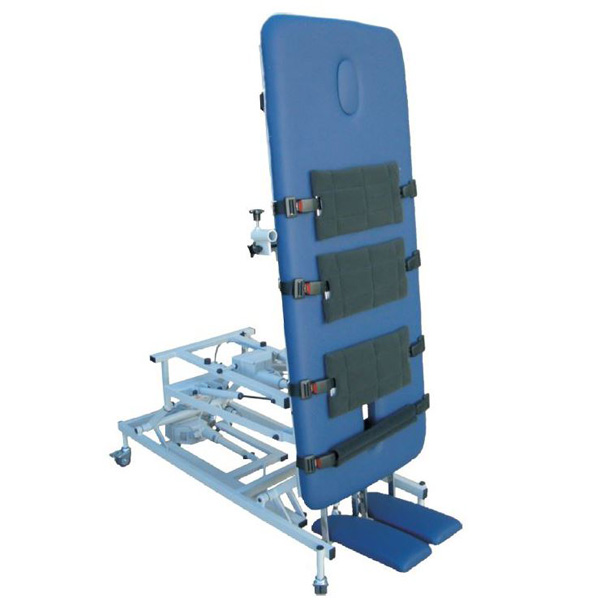 Description:
Stepless erection of the lying surface enables the patient to slowly get used to the standing position. The standing function can be operated by the user using a hand switch. In order to ensure a safe standing, the patient is held with three seat belts.
Features / Components:
- with one-piece storage surface
- electrically adjustable standing function
- mobile
- different lying surface dimensions possible
- standard footrest continuous
belt system:
- with a chest belt and cushion cushion
- with a lap belt and cushion cushion
- with a leg belt and cushion cus
Price (without guarantee):
The price is available on request from the manufacturer / distributor.
Product Information from the Manufacturer / Distributor:
Further Product Details
Further Information
Technical Data:
Standard lying surface (W x L): 73 cm x 185 cm
Lying surface possible up to (W x L): 120 cm x 205 cm
Standard length: 200cm
(measured from the top edge of the footplate to the top edge of the cushion plate)
electric height adjustment: from 44cm up to 84cm
swivel range standing function: up to 85 degrees
patient weight: up to max. 135 kg
Reference Number:
Hil133249
Source :
DIAS
Last Update: 18 Mar 2020