Assistive Product

Stehübungsgerät Caribou
Product Type:
Standing device for children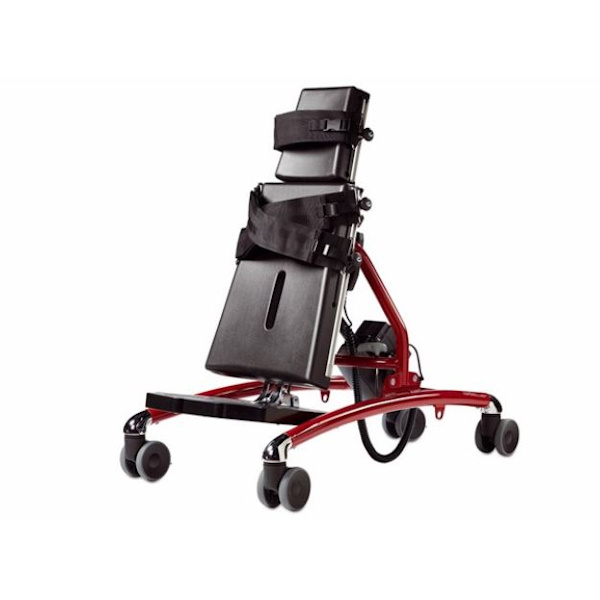 Description:
The Caribou is a standing device that can be used in both prone and supine positions. The user's transfer is facilitated by the adjustment possibilities via a foot pedal into a horizontal position. The smoothly adjustable upright position into a vertical position allows the user to achieve the optimal standing position. The Caribou was developed for a wide range of users, e.g. children, adolescents and young adults with spasticity, contractures and/or circulatory problems.
Features / Components:
- available with manual or electric tilt adjustment
- available in four sizes
- chest pad
- chest strap
- cross strap
- side pads avail
Price (without guarantee):
The price is available on request from the manufacturer / distributor.
Product Information from the Manufacturer / Distributor:
Further Product Details
Further Information
Technical Data:

Frame width: 510-750 mm
Length: 750-1110 mm
Height, vertical: 460-990 mm
Load capacity: 40 to 100 kg
Reference Number:
Hil134067
Source :
DIAS
Last Update: 15 Sep 2022