Assistive Product

Lymphdrainagekeil mit 2 Beinmulden
Product Type:
Lymphatic drainage wedge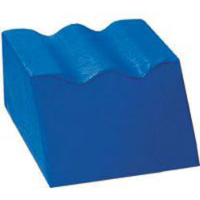 Description:
The positioning wedge is used for lymphatic drainage for leg support. He has 2 leg grooves.
Features / Components:
color: pearl, saffron, poppy, atoll, platinum, light
Price (without guarantee):
117.81 EUR including VAT (sales)
Retail price
Price Date: 19.06.2019
Product Information from the Manufacturer / Distributor:
Further Product Details
Further Information
REHADAT does not sell any products
Please contact the manufacturer or distributor.
Manufacturer:
no data available

Distributor:
Physioline GmbH
Steinmatten 48
79194 Gundelfingen
Germany Telephone: 07663 94810-0 Email: info@physioline.com Homepage: https://www.physioline.com/
Technical Data:
Size L x W x H: 70 (50) x 50 x 30 cm
Reference Number:
M/24467
Source :
IDTS
Last Update: 19 Jun 2019