Assistive Product

Beinlagerungsdreieck
Product Type:
Knee Joint Positioning Wedge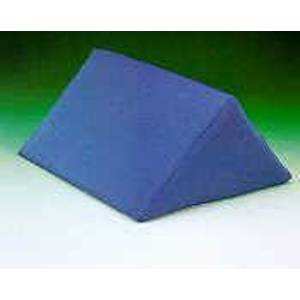 Description:
The leg positioning triangle is used as a positioning aid to keep the knee joint at a right angle. It is made of foam with artificial leather cover or cotton cover. Replacement covers are available for all leg positioning triang
Price (without guarantee):
The price is available on request from the manufacturer / distributor.
Product Information from the Manufacturer / Distributor:
Further Product Details as PDF
Further Information
REHADAT does not sell any products
Please contact the manufacturer or distributor.
Manufacturer:
ekamed GmbH & Co. KG
An der Schelle 2
31174 Schellerten
Germany Telephone: 05031 70410-0 Email: info@ekamed.de Homepage: https://www.ekamed.de
Distributor:
ekamed GmbH & Co. KG
An der Schelle 2
31174 Schellerten
Germany Telephone: 05031 70410-0 Email: info@ekamed.de Homepage: https://www.ekamed.de
Versions:

Order number: Dimensions
2020 1 45 x 45 x 22.5 cm
2120 1 45 x 35 x 16.0 cm
Reference Number:
M/13798
Source :
IDTS
Last Update: 19 Sep 2022