Assistive Product

OMNIGYM Outdoor Free Access Schulterpresse OGFA41
Product Type:
Outdoor Shoulder Press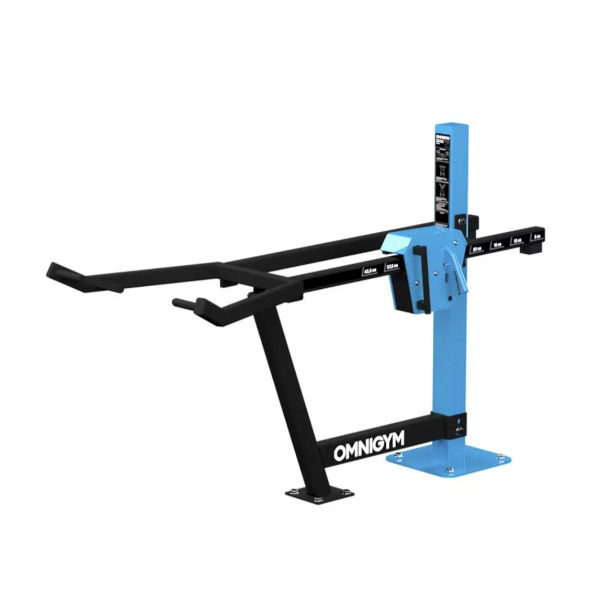 Areas of Application:
- people in wheelchairs
- outdoors
Description:
The fitness equipment has an adjustable weight load from 15 - 55 kg. An additional weight unit from 10 to 85 kg is optionally available. The shoulder press has 2 handle widths or starting positions.
Features / Components:
- adjustable load
- maintenance-free polymer bearings
- includes hot-dip galvanized screws and dowels for floor mounting
- comes with detailed instructions and illustrat
Price (without guarantee):
6.799,00 EUR incl. VAT.
End user price
Product Information from the Manufacturer / Distributor:
Further Product Details
Further Information
REHADAT does not sell any products
Please contact the manufacturer or distributor.
Manufacturer:
no data available

Distributor:
Kübler Sport GmbH
Karl-Ferdinand-Braun-Str. 3
71522 Backnang
Germany Telephone: 07191 9570-0 Email: info@kuebler-sport.de Homepage: https://www.kuebler-sport.de
Technical Data:

Width: 93 cm
Height: 143 cm
Length: 204,5 cm
Reference Number:
Hil134759
Source :
IDTS
Last Update: 29 Dec 2022