Assistive Product

Hügelkuppen, 5er Set
Product Type:
Balance hill, different heights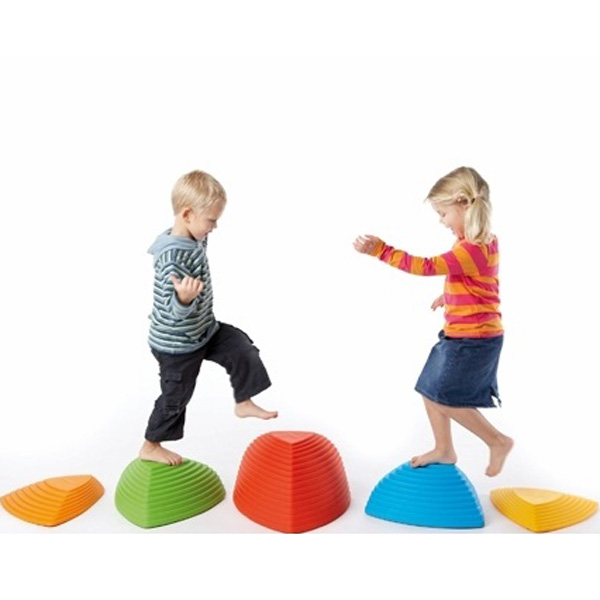 Areas of Application:
- balance training device
- balance training
- movement coordination
- motor skills training
- occupational therapy
Description:
The balance hills in different heights enable children to train their sense of balance. Furthermore, the ability to estimate different distances and height differences is trained.
Features / Components:
Material: plastic, with non-slip rubber
Price (without guarantee):
129.00 EUR including VAT (sales)
Retail price
Product Information from the Manufacturer / Distributor:
Further Product Details
Further Information
REHADAT does not sell any products
Please contact the manufacturer or distributor.
Manufacturer:
no data available

Distributor:
Jakobs GmbH
Am Mittelweg 3
52388 Nörvenich
Germany Telephone: 02426 90466-0 Email: info@jakobs.de Homepage: http://www.jakobs.de
Technical Data:

Delivery: Height:
2 hills 8.5 cm
2 hills 17.0 cm
1 hill 25.5 cm
Reference Number:
M/22488
Source :
IDTS
Last Update: 6 Mar 2023