Assistive Product

Fädelbrett
Product Type:
Threading board for shoulder training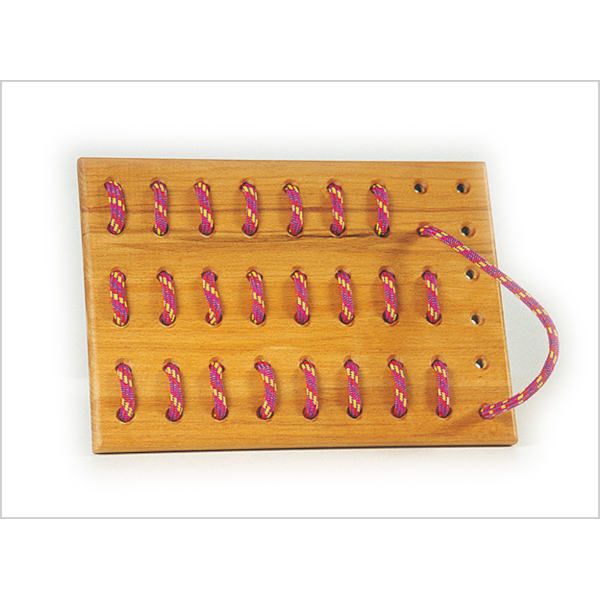 Description:
The threading board (with 5 m nylon rope) promotes complex shoulder activities through combined movements in extension / abduction and external rotation. By threading out or threading through 2 or more holes, the frictional resistance increases and thus requires more effort on the part of the patient. Holding alternately with one hand and threading with the other requires coordinated interaction between the affected and unaffected half of the body, especially in hemiplegic patie
Price (without guarantee):
81,74 EUR including VAT (distribution).
End user price
Product Information from the Manufacturer / Distributor:
Further Product Details
Further Information
REHADAT does not sell any products
Please contact the manufacturer or distributor.
Manufacturer:
no data available

Distributor:
Ergotech – Handel und Vertrieb von Therapiebedarf
Tim Sörgel
Schweinfurter Str. 107
97493 Bergrheinfeld
Germany Telephone: 09721 93333-7 Email: info@ergotech-online.de Homepage: http://www.ergotech-online.de
Technical Data:

Dimensions: approx. 36 x 24 cm
Reference Number:
M/19068
Source :
IDTS
Last Update: 7 Dec 2022