Assistive Product

Outdoor Fitnessgerät Kurbel für Rollstuhlfahrer Classic
Product Type:
Hand crank trainer for people in wheelchairs outdoors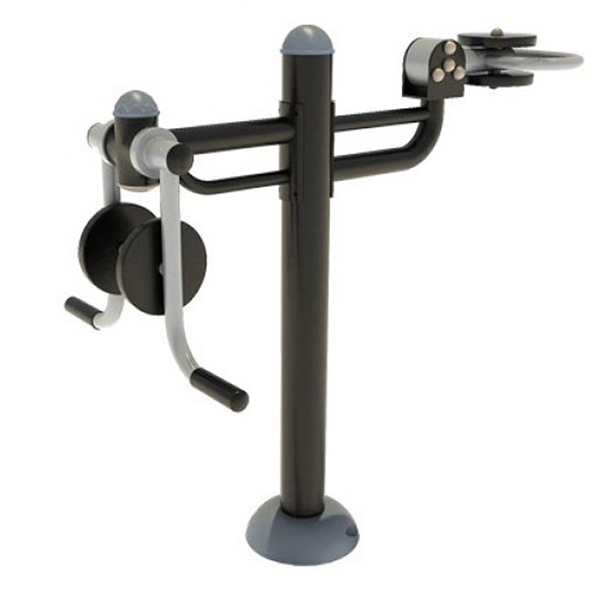 Areas of Application:
- movement training device
- arm training device
- shoulder
- wrist
- outdoor
- people in wheelchairs
- outdoor fitness parks, generation playgrounds and parks
- from 14 years
Description:
Depending on the surface, there is the possibility to screw on the fitness device or to embed it in concrete.
The equipment can be used by two people at the same time.
Features / Components:
Material: Metal powder co
Price (without guarantee):
3.984,12 EUR incl. VAT. (distribution)
End user price
Product Information from the Manufacturer / Distributor:
Further Product Details
Further Information
REHADAT does not sell any products
Please contact the manufacturer or distributor.
Manufacturer:
no data available

Distributor:
RESORTI GmbH & Co. KG
Dieselstr. 10
48653 Coesfeld
Germany Telephone: 02541 971460 Email: info@freisport.de Homepage: https://www.freisport.de
Technical Data:

Height: 1303 mm
Width: 708 mm
Length: 1276 mm
Reference Number:
Hil132916
Source :
IDTS
Last Update: 14 Feb 2022