Content
Assistive Product

Larynx-Schutzlätzchen
Product Type:
Protective cloth for tracheostoma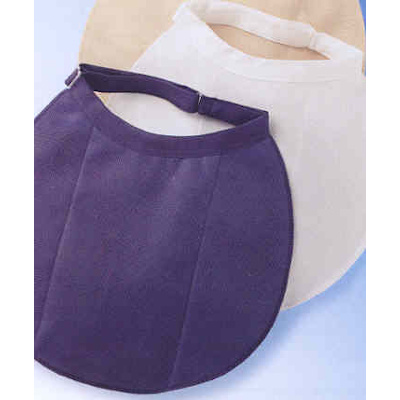 Description:
The laryngeal protection lobes serve as tracheostome protection. They replace the function of the nose, such as the moistening, warming and filtering of the breathing air. A Velcro fastener or clip closure is located on the left side, which makes it easier for the patient to move the arms behind the head. The protective bibs can be supplied with 3 to 12 fabric layers, the 3-ply bibs should be worn at night or on warmer days, the 12-ply design is suitable for cold days.
Features / Components:
Fabric layers:3-ply, 4-ply, 8-ply, 12-ply
Colors:white, navy, skin color
Price (without guarantee):
14,68 EUR Including VAT (sales)
Final consumer price
Price Date:22.04.2017
Product Information from the Manufacturer / Distributor:
Further Product Details
Further Information
REHADAT does not sell any products
Please contact the manufacturer or distributor.
Manufacturer:
no data available

Distributor:
Flixcare UG
Hilfs- und Pflegeprodukte
Im Teelbruch 106
45219 Essen
Germany Telephone: 02054 8708886 Email: info@flixcare.de Homepage: http://flixcare.de
Keywords
ISO
Search for similar prodcuts in REHADAT:
Search for similar products in EASTIN throughout Europe:
ICF Items
Reference Number:
M/9567
Source :
IDTS
Last Update: 4 Oct 2020