Assistive Product

Flaem Universal Plus
Product Type:
Ultrasonic Nebulizer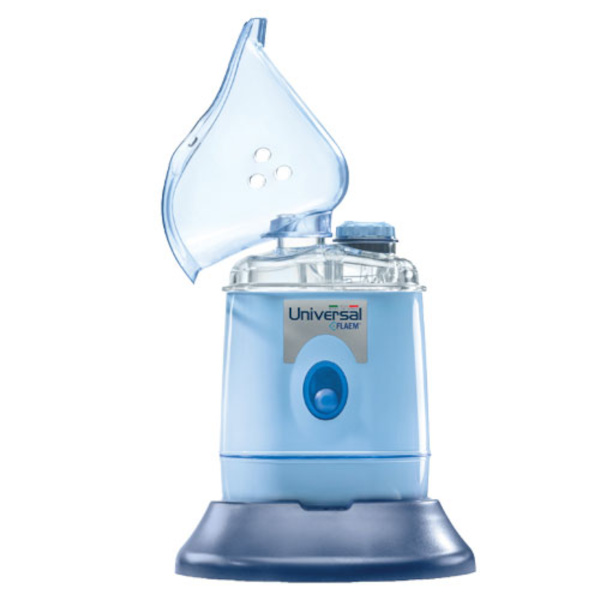 Description:
Flaem Universal Plus can be used at home, in the office and when traveling. Treatment while lying on the lounger is effortless. The removable stand allows the device to be used as a hand-held or stand-alone unit. The low-noise company allows discreet applications without disturbing the environment.
Features / Components:
- Flaem Universal Plus ultrasonic inhalation device with flow regulator
- Children's mask
- Adult mask
- Mouthpiece
- Nosepiece
- Extension tube
- Stand
- Carrying case
- Power supply
- Instructions for
Price (without guarantee):
The price is available on request from the manufacturer / distributor.
Product Information from the Manufacturer / Distributor:
Further Product Details
Further Information
Technical Data:

Dimensions: 9 x 5 x 12 cm
Weight including power supply: 200 g
Max. Filling quantity: 6 ml
Residual quantity: less than 1 ml
Voltage: 230 V AC; 50 Hz
Input power: approx. 15 VA
Oscillation frequency: 2.4 MHz
Nebulizer output: 0.7 ml/min.
Volume: low noise
Droplet size: approx. 1.9 to 5 micrometers
Order number: 89000
Pharma central number: 16262073
Reference Number:
Hil135630
Source :
DIAS
Last Update: 2 Aug 2022