Assistive Product

Collar-Cervicalorthese
Product Type:
Cervical orthosis made of foam with sternum support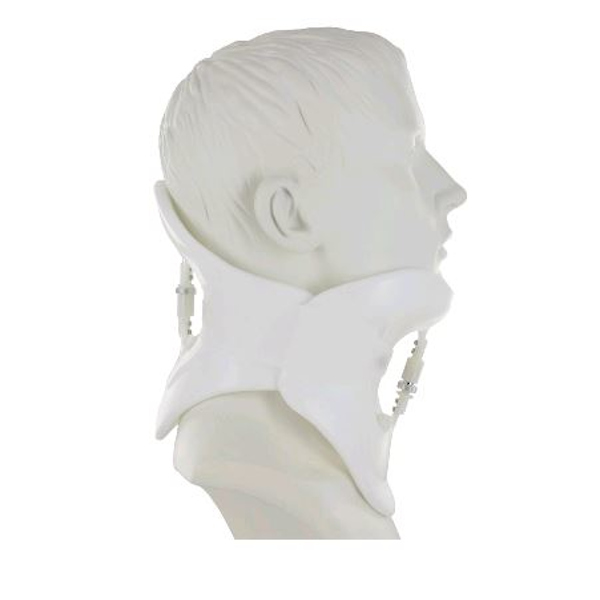 Indications:
- Cervical brachial syndrome
- Degeneration
- Rheumatism
- osseous infection
- Segment loosening
- Fracture (fixed)
Description:
The orthosis serves to stabilize and relieve pain in cases of cervical spine instability.
Features / Components:
- Cervical support with reinforcement
- 2-part for easy application
- Plastic reinforcements
- frontal and dorsal ventilation opening
- lateral velcro faste
Price (without guarantee):
The price is available on request from the manufacturer / distributor.
SHI-Number:
SHI-Medical Technical Aids Register | 23.12.03.2010
Product Information from the Manufacturer / Distributor:
Further Product Details
Further Information
Technical Data:
height adjustable by set screws: 13 mm front and rear
Material: polyethylene foam
Colour: white


Versions:
Sizes Height front Neck circumference
small 8 cm 25 - 31 cm
medium 10 cm 32 - 39 cm
large 11 cm 40 - 45 cm
x-large 13 cm 46 - 53 cm
The front height in the dimension table is the minimum front height.
Reference Number:
OW/00091
Source :
IW
Last Update: 13 Mar 2020