Assistive Product

Einachsknie mit Sperre (S.A.L.K.)
Product Type:
Mechanical knee joint (geriatric), monocentric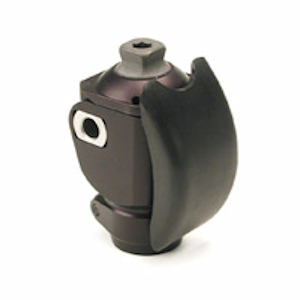 Features / Components:
- Single-axis knee joint for geriatric / patients with low activity level
- Interchangeable with similar knee joints
- With permanent lubrication of the axle bearing
- Permanent lubrication protects the axle from wear and avoids mechanical noises
- easily accessible adjustment device
- kneecap and housing have a smooth surface that can be cosmetically covered
- locking cable can be mounted on each side of the knee
- proximal connection: with adjusting core
- distal connection: with tube holder for 30 mm
- Weight limit: 135 kg
- Construction height: 35 mm, measured from the center of the knee to the upper end of the pyramid
- Weight: 264 g
- Material: aluminum
- Item number: 09HD6
Price (without guarantee):
The price is available on request from the manufacturer / distributor.
Product Information from the Manufacturer / Distributor:
Further Product Details as PDF
Further Information
REHADAT does not sell any products
Please contact the manufacturer or distributor.
Manufacturer:
Hosmer Dorrance Corporation
2710 Amnicola Highway
TN 37406 Chattanooga
United States Telephone: +1 423 6240946 Email: customerservice@hosmer.com Homepage: http://hosmer.com
Distributor:
Horst Rattenhuber GmbH
Clemensänger-Ring 3
85384 Freising
Germany Telephone: 08161 4831-3 Email: info@rattenhuber.de Homepage: https://rattenhuber.de/
Options / Accessories:
Article number Description
09HD60847 Release, complete
09HD61088 Cable, complete
09HD50427 Attachment for cable housing
09HD56191 Cable housing
09HD60475 knee cover
Reference Number:
PU/00556
Source :
IW
Last Update: 1 Dec 2020