Assistive Product

Bremsknie mit Pyramide (S.P.K.)
Product Type:
Mechanical knee joint, polycentric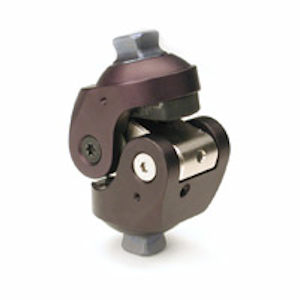 Features / Components:
- Brake knee joint with advancing device for 30 mm systems
- with adjustment core on both sides
- polycentric
- ensures additional stability
- locks when weight is applied
- independent adjustment of the brake
- Including kneecap and adjustable extension arm
- Weight limit: up to 100 kg
- Weight: 453 g
- Article number: 09 HD6
Product Information from the Manufacturer / Distributor:
Further Product Details as PDF
Further Information
REHADAT does not sell any products
Please contact the manufacturer or distributor.
Manufacturer:
Hosmer Dorrance Corporation
2710 Amnicola Highway
TN 37406 Chattanooga
United States Telephone: +1 423 6240946 Email: customerservice@hosmer.com Homepage: http://hosmer.com
Distributor:
Horst Rattenhuber GmbH
Clemensänger-Ring 3
85384 Freising
Germany Telephone: 08161 4831-3 Email: info@rattenhuber.de Homepage: https://rattenhuber.de/
Options / Accessories:
- Article number 09 HD59949, extension arm kit
- Article number 09 HD59941, kneecap

Price (without Guarantee):
The price is available on request from the manufacturer / distributor.
Reference Number:
PU/00554
Source :
IW
Last Update: 1 Dec 2020