Assistive Product

ProsFit Optimal
Product Type:
Lower leg prosthesis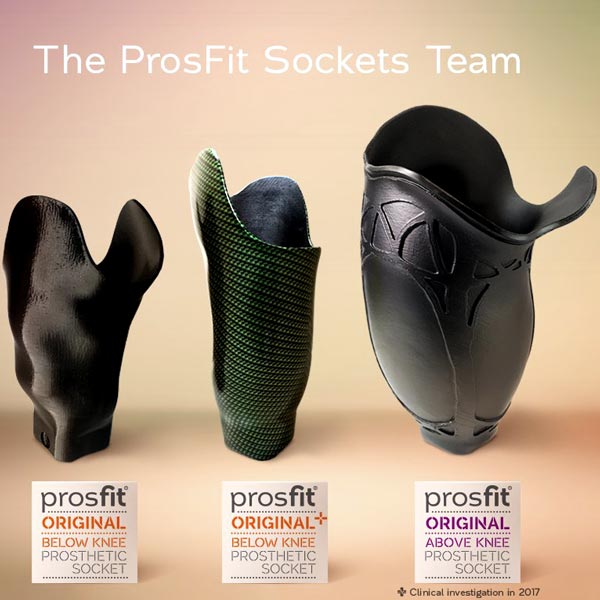 Areas of Application:
- Lower leg amputation
Description:
Prosfit residual limb holders are produced using a 3D printer. The individual stump of a patient is measured with a scanner. The matching counterpart is then printed by a computer program. The finished product can be screwed onto a prosthesis.
Price (without guarantee):
The price is available on request from the manufacturer / distributor.
Product Information from the Manufacturer / Distributor:
Weitere Details des Herstellers (Englisch)
Further Information
REHADAT does not sell any products
Please contact the manufacturer or distributor.
Manufacturer:
ProsFit Technologies JSC
East Park Trade Center, 53 A, Nikola Vaptzarov Blvd.
1407 Sofia
Bulgaria Homepage: https://www.prosfit.com
Distributor:
ProsFit Technologies JSC
East Park Trade Center, 53 A, Nikola Vaptzarov Blvd.
1407 Sofia
Bulgaria Homepage: https://www.prosfit.com
Reference Number:
Hil132763
Source :
IW
Last Update: 15 Apr 2021