Assistive Product

Badeprothese (allgemeine Beschreibung)
Product Type:
Bathing prosthesis for lower leg/thigh prosthesis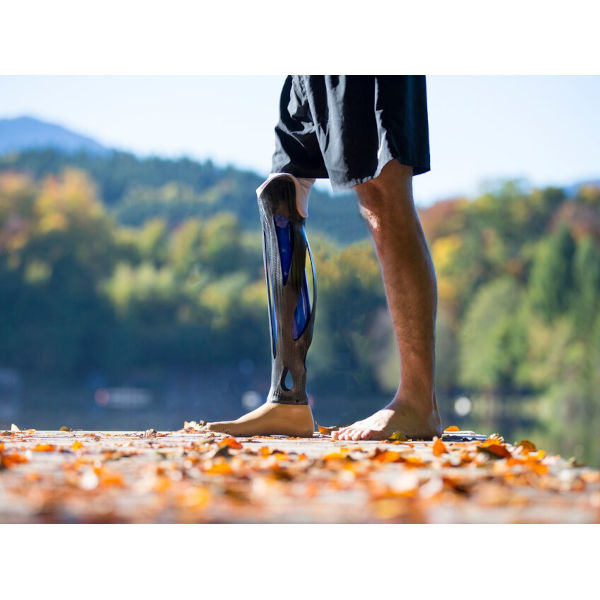 Description:
Bathing prostheses do not exist as a complete product, as each prosthesis is manufactured individually. It is up to the orthopedic technician to decide which components (parts) to use and from which company.

Bathing prostheses are made in shell construction and serve as a waterproof aid. The socket has a contact bedding with valve and has lateral holes in the lower leg socket. The lower leg is hollow on the inside so that water can flood into the cavity. The holes are so-called flood holes. This is important to reduce the buoyancy of the prosthesis body in water.
The outer shell of the socket is the load-bearing wall and also cosmetic at the same time. There must be no materials on the prosthesis that can be destroyed by water. A hingeless foot should always be used as the prosthetic foot. The prosthesis stem is firmly attached to the foot.
Price (without guarantee):
Waterproof walking aids are covered by the statutory health insurance.
Product Information from the Manufacturer / Distributor:
Beispiele der Firma Pohlig GmbH
Beispiele des TOP Sanitätshaus
Further Information
Reference Number:
PU/02138
Source :
IW
Last Update: 3 Jan 2023