Assistive Product

S.W.A.S.H. Steady/Go Dynamische Hüftabduktionsorthese
Product Type:
Abdominal belt for spreading orthosis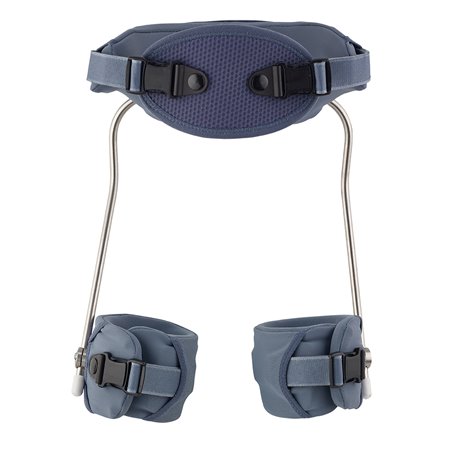 Areas of Application:
- Variable movement control of hip adduction
- Free hip flexion and extension
Indications:
- Spastic diplegia
- Hip dysplasia
- Congenital hip subluxation
- Hypotonus (ICD10: R29.8)
- Spastic Quadriplegia
Description:
The orthosis was specially developed for children (including toddlers) and adolescents with various forms of neuromuscular diseases in order to correct their posture and seat stability and thus prevent further physical damage.

SWASH Low Profile Dynamic Hip Abduction Orthosis exists from:
- abdominal belt
- splints
- thigh cuff set
Features / Components:
- abdominal belt
- improvement of seat stability and posture
- improvement of gait pattern
- targeted hip alignment
- light weight
- easy to put on and take off
- tone - Control by strong rails
- Upholstery color:
Price (without guarantee):
The price is available on request from the manufacturer / distributor.
Product Information from the Manufacturer / Distributor:
Further Product Details
Further Information
Versions:
- the abdominal belt is in two Au Guided tours available:
Steady version:
- high pelvic frame for better trunk control
- available in 4 sizes (40 - 72 cm waist circumference)

Go:
- low pelvic frame for greater mobility
- in 6 sizes (40 - 90 cm waist circumference) ) available
Reference Number:
OU/01936
Source :
IW
Last Update: 5 Mar 2020