Assistive Product

OFA DYNAMICS Hallux Valgus Schuh
Product Type:
Patient shoe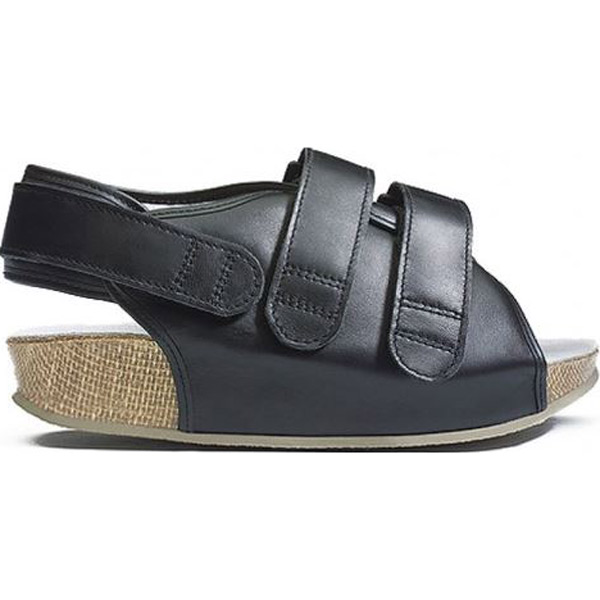 Areas of Application:
- for women and men
- people with restricted mobility
- especially after operations on the forefoot (Hallux Valgus OP).
Features / Components:
- Bandage shoe
- With wide Velcro fasteners
- Fully foldable
- Extremely soft forefoot
- With rolling sole
- Forefoot relief through negative heel
- Sizes: 35-36, 37-38, 39-40, 41- 42, 43-44, 45-46
- colors: white and black
- cleaning with a damp cloth or with mild soapy water by hand
Price (without guarantee):
the price is available on request from the manufacturer / distributor.
SHI-Number:
SHI-Medical Technical Aids Register | 31.03.03.5042
Product Information from the Manufacturer / Distributor:
Weitere Details des Vertriebs
Further Information
REHADAT does not sell any products
Please contact the manufacturer or distributor.
Manufacturer:
Ofa Bamberg GmbH
Laubanger 20
96052 Bamberg
Germany Telephone: 0951 6047-0 Email: info@ofa.de Homepage: https://www.ofa.de/de-de
Distributor:
Orthopädietechnik Wolf GmbH
Lungwitzer Str. 26
09337 Hohenstein-Ernstthal
Germany Telephone: 03723 677476-0 Email: info@careshop.de Homepage: https://www.careshop.de
Reference Number:
DIAS/131669
Source :
IW
Last Update: 6 Mar 2020