Assistive Product

PediSoft TexLine Hallux-Pad
Product Type:
Hallux-Pad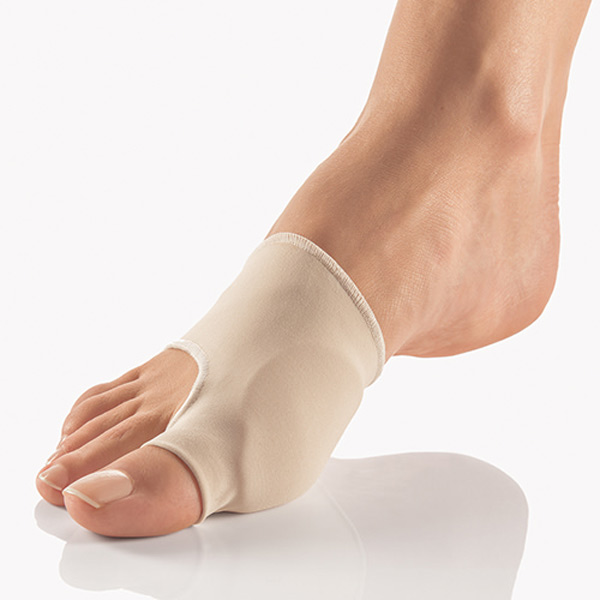 Indications:
Pressure protection, in case of complaints with the balls (e.g. due to misalignments or over-legs)
Features / Components:
- Pressure on the balls is distributed by the integrated silicone pad
- used area is padded and protected from further pressure from the outside
- Textile cover ensures correct and permanent positioning of the silicone pad
- Contents: 1 piece
- Size small, shoe size up to 40
- Size large, shoe size from 40
- Item number: 137030

TexLine Material:
- soft, smooth silicone material
- durable, hard-wearing, for multiple use
- hygienic, skin-friendly and washable
- comfortable to wear due to the textile cover
- material adapts to the foot contour
- material does not slip and returns its original shape back
Price (without guarantee):
The price is available on request from the manufacturer / distributor.
Product Information from the Manufacturer / Distributor:
Further Product Details
Further Information
REHADAT does not sell any products
Please contact the manufacturer or distributor.
Manufacturer:
BORT GmbH
Am Schweizerbach 1
71384 Weinstadt-Benzach
Germany Telephone: 07151 992000 Email: medical@bort.com Homepage: https://www.bort.com/de
Distributor:
BORT GmbH
Am Schweizerbach 1
71384 Weinstadt-Benzach
Germany Telephone: 07151 992000 Email: medical@bort.com Homepage: https://www.bort.com/de
Reference Number:
OU/02175
Source :
IW
Last Update: 12 Mar 2020