Assistive Product

PediSoft TexLine Zehen- / Fingerkappe
Product Type:
Toe cap, finger cap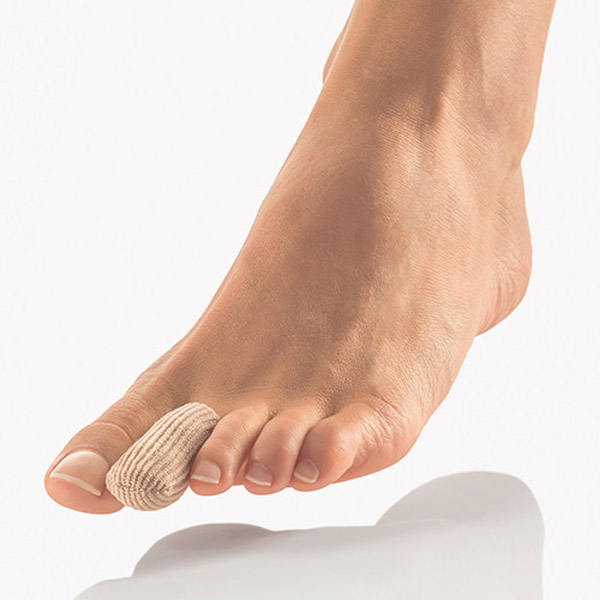 Indications:
Pressure protection
Features / Components:
- Cap fully coated with gel
- Can be shortened if necessary
- To relieve pressure on fingers and toes
- Stressed area is padded and before further pressure protected from the outside
- including care powder
- content: 1 piece
- diameter approx. 15 mm, size small
- diameter approx. 20 mm, size medium
- diameter approx. 25 mm, size large
- article number: 137050

TexLine material:
- soft, smooth silicone material
- durable, hard-wearing, for repeated use
- hygienic, skin-friendly and washable
- comfortable to wear due to the textile cover
- material adapts to the foot contour
- material does not slip and returns to its original form
Price (without guarantee):
The price is available on request from the manufacturer / distributor.
Product Information from the Manufacturer / Distributor:
Further Product Details
Further Information
Reference Number:
OU/02177
Source :
IW
Last Update: 12 Mar 2020