Assistive Product

PediSoft Zehen- / Fingerhaube
Product Type:
Toe cap, finger cap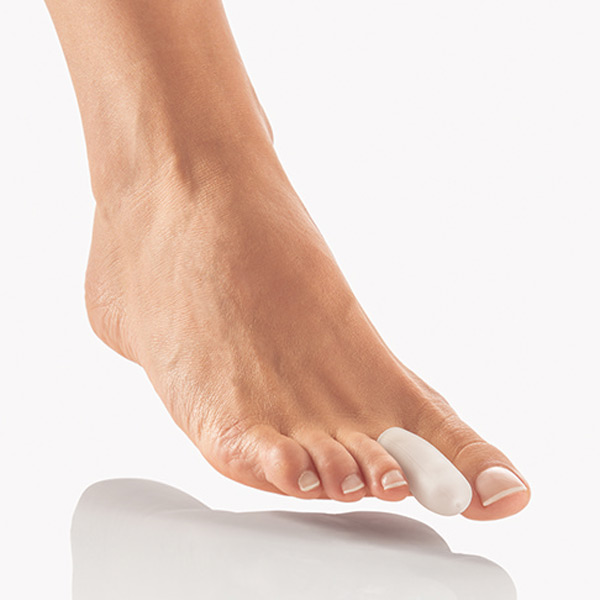 Indications:
Pressure protection
Features / Components:
- Gel hood with ventilation hole
- For pressure relief on fingers and toes
- Contents: 2 pieces
- Size S, diameter approx. 20 mm
- Size L, diameter approx. 30 mm
- Article number: 107640

Gel material:
- Soft and smooth
- Thanks to the memory effect, it adapts to the contours of each foot area without slipping
- The gel returns to its original state Form back
- washable, disinfectable, hygienic, hard-wearing and long-lasting
Price (without guarantee):
The price is available on request from the manufacturer / distributor.
Product Information from the Manufacturer / Distributor:
Further Product Details
Further Information
REHADAT does not sell any products
Please contact the manufacturer or distributor.
Manufacturer:
BORT GmbH
Am Schweizerbach 1
71384 Weinstadt-Benzach
Germany Telephone: 07151 992000 Email: medical@bort.com Homepage: https://www.bort.com/de
Distributor:
BORT GmbH
Am Schweizerbach 1
71384 Weinstadt-Benzach
Germany Telephone: 07151 992000 Email: medical@bort.com Homepage: https://www.bort.com/de
Reference Number:
OU/02359
Source :
IW
Last Update: 12 Mar 2020