Assistive Product

Keeogo
Product Type:
Exoskeletons / Dermoskeletons for ambulatory people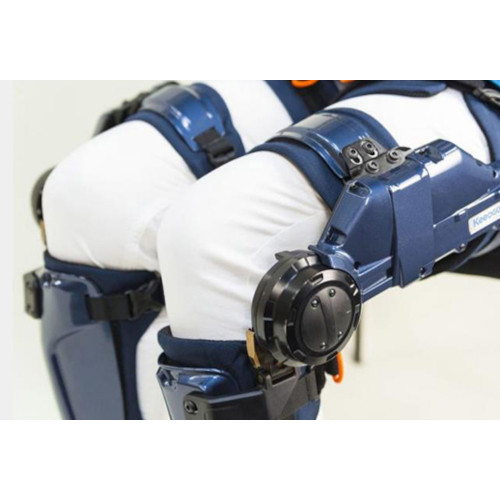 Areas of Application:
medical rehabilitation, for example after spinal cord injury or stroke
muscle weakness
Description:
Keeogo is an artificially intelligent and motorized orthosis that serves as a robotic support system for the lower extremities. Sensors measure the position of the lower extremities and transmit the signals to the control system, which activates the motor at the knee joints. Thus, in real time, each movement is amplified.
The people using the system should be able to maintain their balance and have satisfactory muscle strength to initiate the movement of the system. Thus, the orthosis is not suitable for full cross-section like known exoskeletons.
Features / Components:
- Attachment: Belt, contact surfaces on upper and lower leg
- Biomechanical support
- High-end sensors
- Artificial intelligence software
- Individual settings via a tablet
Price (without guarantee):
The price is available on request from the manufacturer / distributor.
Product Information from the Manufacturer / Distributor:
Further Product Details
Further Information
REHADAT does not sell any products
Please contact the manufacturer or distributor.
Manufacturer:
B-Temia
4780, Saint-Félix Street, Suite 105
G3A 2J9 St-Augustin-de-Desmaures
Canada Mobile: +1 866 443-1010 Homepage: https://b-temia.com/
Distributor:
Luttermann GmbH
Hindenburgstr. 51-55
45127 Essen
Germany Telephone: 0201 82050-0 Email: info@luttermann.de Homepage: https://www.luttermann.de/
Reference Number:
Hil135352
Source :
IW
Last Update: 27 Apr 2022