Assistive Product

SmartKnit-Orthesenstrumpf
Product Type:
Protective stocking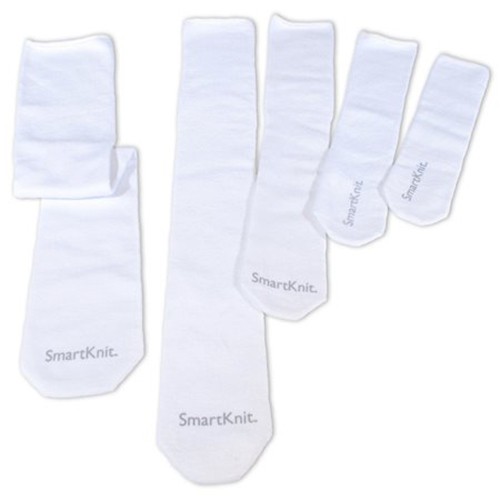 Areas of Application:
- Thigh orthosis
- Lower leg orthosis
Features / Components:
- Stocking (without heel) is worn under leg orthoses
- Pressure points, constrictions and circulation disorders are avoided
- Thin stocking (knitted with a thread)
- seamless knitted
- very stretchy
- wrinkle-free fit
- material absorbs perspiration moisture
- material transports moisture from the skin surface to the outside
- material: 97.3% Coolmax (polyester), 2.7% Lycra Spa
Price (without guarantee):
The price is on Request via the manufacturer / sales available.
Product Information from the Manufacturer / Distributor:
Further Product Details
Further Information
Versions:
Stocking length stocking width above Stocking width below
23 cm 5.0 cm 5.0 cm
28 cm 5.5 cm 5.5 cm
35 cm 6.5 cm 6.5 cm
45 cm 8.5 cm 8.5 cm
50 cm 8.5 cm 8.5 cm
51 cm 7.0 cm 7.0 cm
60 cm 10.0 cm 6.0 cm
61 cm 10.0 cm 6.5 cm
70 cm 15.0 cm 9.0 cm

Measure:
The specified width dimensions are table dimensions (measured lying flat on the table). The table size multiplied by 2 gives the hosiery size. The lower stocking width given in the table is 5 cm above the end of the stocking. The stocking length represents the total length from the stocking edge to the end of the stocking. All dimensions can deviate upwards or downwards (the length up to 5 cm) because it is an elastic knitted fabric.
Reference Number:
OU/02237
Source :
IW
Last Update: 6 Mar 2020