Assistive Product

Fabrifoamhandschuh
Product Type:
Finger flexion glove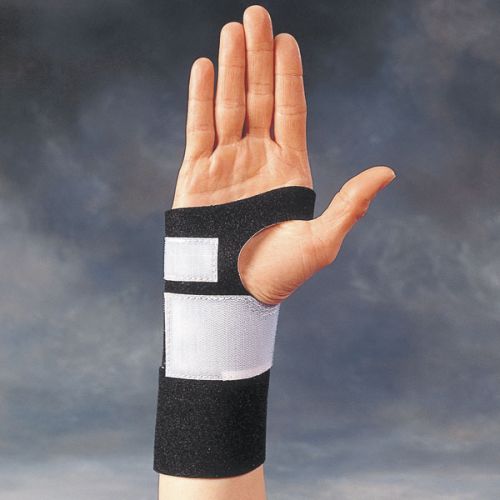 Description:
Bandage for use with attachments to increase ROM and strengthen fingers and thumbs.
The glove allows a higher passive articulation of the thumb with the protective flap attachment for dorsal flexion (tapes see under phase I) .
Features / Components:
- Glove as a basic element made of TensoWrap fabrifoam material
- No slipping
- Color can vary
- Fits most adults
- Biodynamic flexion / extension compo
Price (without guarantee):
The price is available on request from the manufacturer / distributor.
Product Information from the Manufacturer / Distributor:
Further Product Details
Further Information
REHADAT does not sell any products
Please contact the manufacturer or distributor.
Manufacturer:
Smith & Nephew plc
Building 5, Croxley Park Hatters Lane
WD18 8YE Watford
United Kingdom Telephone: +44 1923 477100 Homepage: https://www.smith-nephew.com
Distributor:
Sanivita Ludwig Bertram GmbH
RUSSKA Ludwig Bertram GmbH
Im Torfstich 7
30916 Isernhagen
Germany Telephone: 05136 9759-0 Email: info@sanivita.de Homepage: https://www.sanivita.de
Versions:
- Different versions for left and right Hand
- Universal size
Reference Number:
OO/01115
Source :
IW
Last Update: 3 Mar 2020