Assistive Product

Mittelhand-Daumenschiene
Product Type:
Thumb saddle joint made of plastic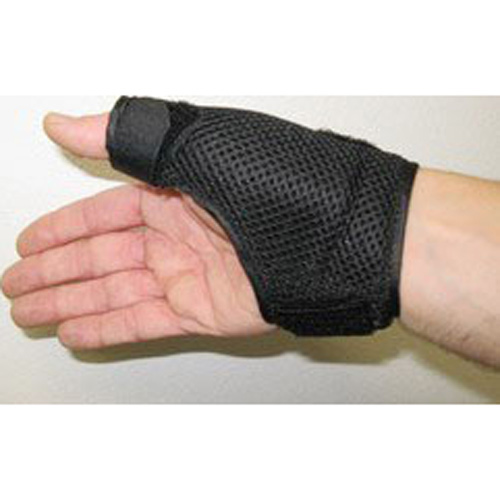 Indications:
Secures a partial immobilization of the wheel. Wrist, thumb saddle and base joint for saddle joint arthrosis, navicular pseudoarthrosis, ulnar side band lesion MCP1, arthrosis of the rad. Wrist and the MCP1.
Features / Components:
- thermoplastic deformable splint with Velcro fastener and thumb sleeve
- individually adaptable
- grip function is not affected
- with skin-friendly cotton
Price (without guarantee):
The price is available on request from the manufacturer / distributor.
SHI-Number:
SHI-Medical Technical Aids Register | 23.07.01.1030
Product Information from the Manufacturer / Distributor:
Online-Katalog
Further Information
Versions:
- color: black
- short version
- can be used on the right and left
- available in three sizes (13 to 16 cm, 16 to 19 cm and 19 to 22 cm wrist circumference)
Reference Number:
OO/01289
Source :
IW
Last Update: 3 Mar 2020