Assistive Product

Alpha Hebematte PM-4012
Product Type:
Turning aid for transferring people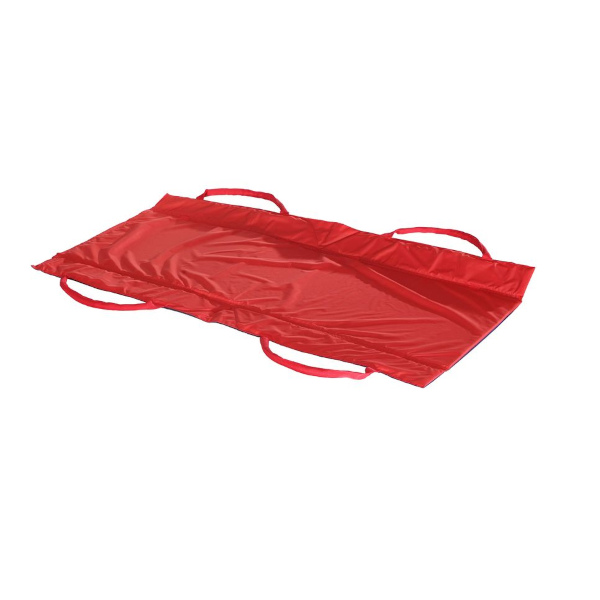 Description:
The lifting mat can be used to move a person lying in bed to the head end and to the side. A transfer from the bed to the shower stretcher and also picking up a person who has fallen to the floor is possible. The smooth underside of the lifting mat makes it easy to slide.
The lifting mat is foldable for better embedding.
Features / Components:
- Material: nylon
- Machine washable up to 90 degrees C
- Dryer suitable at low temperatures
- With 4 han
Price (without guarantee):
228,77 EUR incl. VAT (sales)
Retail price
SHI-Number:
SHI-Medical Technical Aids Register | 22.29.01.2011
Product Information from the Manufacturer / Distributor:
Weitere Details des Vertriebs
Further Information
REHADAT does not sell any products
Please contact the manufacturer or distributor.
Manufacturer:
Petermann GmbH
Waldweg 3
91601 Dombühl
Germany Telephone: 09868 9339-0 Email: petermann@pm-med.de Homepage: https://www.pm-med.de/de/
Distributor:
Sanitätshaus SEMED
Nicole Döhler
Neuplanitzer Str. 94
08062 Zwickau
Germany Telephone: 0375 28555130 Email: mail@semed.de Homepage: https://www.semed.de
Technical Data:

Dimensions: 110 cm x 53 cm
Max. Load capacity: 200 kg
Reference Number:
M/13624
Source :
IDTS
Last Update: Mon Jun 20 00:00:00 UTC 2022