Assistive Product

ALPHA Gleitmatte RS Cotton/ Naturdrell
Product Type:
Slide mat for people in wheelchairs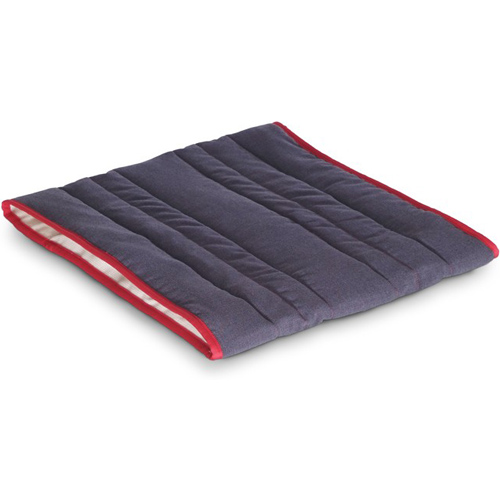 Areas of Application:
- Movement restriction
- People in wheelchairs
- Paraplegia
Description:
The Wheelchair Slide is a positioning aid for the wheelchair. With the Wheelchair Slide the user has the possibility to move backwards independently or with the help of a second person in the wheelchair or chair.
Like all sliding mats, it is a sliding endless tube, but it can only be moved in one direction. This is achieved by two circular, special fleece strips on the inside of the sliding mat. The outside of the sliding mat is made of a soft, air-permeable polyester material. The inside is made of nylon.

The wheelchair slide fits any standard wheelchair. To avoid misuse, the slide mat has a clearly visible directional arrow.
It is washable at 70 C.
Features / Components:
Material: Polyester/N
Price (without guarantee):
209,22 EUR including VAT (sales)
End user price
SHI-Number:
SHI-Medical Technical Aids Register | 22.29.01.2007
Product Information from the Manufacturer / Distributor:
Weitere Details des Vertriebs
Further Information
REHADAT does not sell any products
Please contact the manufacturer or distributor.
Manufacturer:
Petermann GmbH
Waldweg 3
91601 Dombühl
Germany Telephone: 09868 9339-0 Email: petermann@pm-med.de Homepage: https://www.pm-med.de/de/
Distributor:
Sanitätshaus SEMED
Nicole Döhler
Neuplanitzer Str. 94
08062 Zwickau
Germany Telephone: 0375 28555130 Email: mail@semed.de Homepage: https://www.semed.de
Technical Data:

Size: 50 x 45 cm
Reference Number:
M/23141
Source :
IDTS
Last Update: Mon Jun 20 00:00:00 UTC 2022