Assistive Product

Rutschbrett Dolphin
Product Type:
Slide board for transfer in hygienic area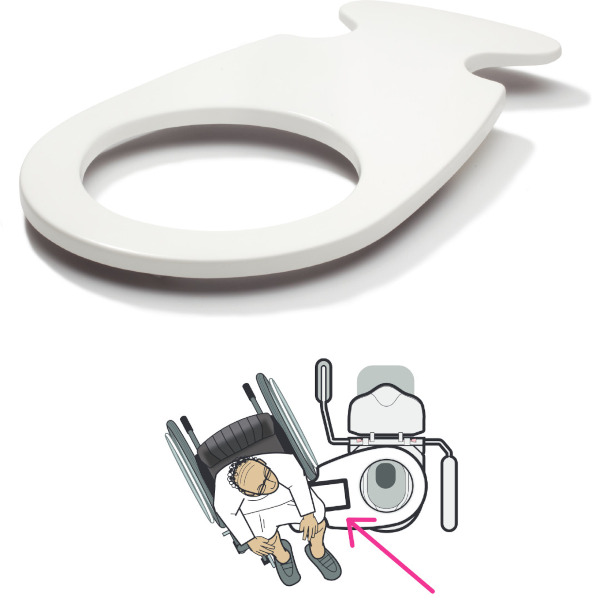 Areas of Application:
- Transfer between chair and toilet or commode chair
- People in wheelchair
Description:
The slide board enables transfer from a chair or wheelchair to the toilet or into a commode chair. The slide board is made of fiberglass and can be cleaned and disinfected. The underside is covered with a material that prevents slipping on the toilet seat. The recesses ensure stable application of the sliding board from the left as well as the right side.

For transfer with unclothed lower body it is recommended to place some toilet paper on the sliding surface. It facilitates the sliding process and reduces the friction forces on the skin. The paper falls into the toilet as soon as the buttocks are placed over the opening.

If the user has sufficient upper body and arm strength, the transfer can be carried out independently.
Recesses for a wheelchair make the slide board safer to use.
Features / Components:
Material: Fiberg
Price (without guarantee):
292,00 EUR including VAT (sales)
End user price
Product Information from the Manufacturer / Distributor:
Weitere Details des Vertriebs
Further Information
Technical Data:

Dimensions: 32 x 69 cm
Load capacity: 150 kg
Reference Number:
M/25522
Source :
IDTS
Last Update: 4 Aug 2022