Assistive Product

Rutschbrett HOLZ Transferbrett
Product Type:
Slide board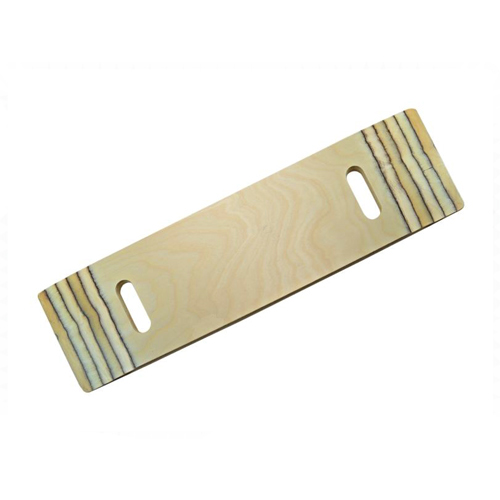 Areas of Application:
- Transfer aid
- Repositioning aid
Description:
The slide board is used to reposition patients. Thus it facilitates e.g. also the transfer from the wheelchair into the bed or vice versa. Two gripping holes are incorporated for better handling.
Features / Components:
Material: Wood, multiple layer g
Price (without guarantee):
39.90 EUR including VAT. (distribution)
End user price
Product Information from the Manufacturer / Distributor:
Further Product Details
Further Information
REHADAT does not sell any products
Please contact the manufacturer or distributor.
Manufacturer:
no data available

Distributor:
Christoph Alt
Sani-Alt
Chromstr. 14
30916 Isernhagen
Germany Telephone: 05130 9690030 Email: info@sanialt24.de Homepage: https://www.sanialt24.de
Technical Data:

Dimensions: 21 x 76 cm
Load capacity: 120 kg
Weight: approx. 1.4 kg
Reference Number:
M/21841
Source :
IDTS
Last Update: Mon Feb 21 00:00:00 UTC 2022