Content
Assistive Product

ALPHA Aufrichthilfe Nylon
Product Type:
Holding belt, straightening aid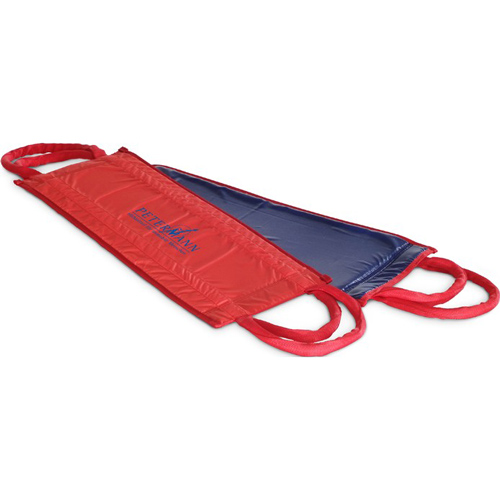 Description:
MiniMove is a holding strap with grip loops, with the help of which one or two helpers can support a person standing up / sitting down / sliding into a chair. In addition, people can be easily implemented and relocated. The transfer aid consists of a padded plate. The inside is covered with a slip-resistant plastic film, the outside with a smooth nylon material. On the underside there are two handles of different lengths.
Features / Components:
Material:nylon
Price (without guarantee):
The price is available on request from the manufacturer / distributor.
SHI-Number:
SHI-Medical Technical Aids Register | 22.29.01.2044
Product Information from the Manufacturer / Distributor:
Further Product Details
Further Information
Technical Data:
Measurements: 60 x 20 cm
Reference Number:
M/15444
Source :
IDTS
Last Update: 17 Oct 2020