Content
Assistive Product

Alpha Haltegürtel
Product Type:
Retaining strap for transferring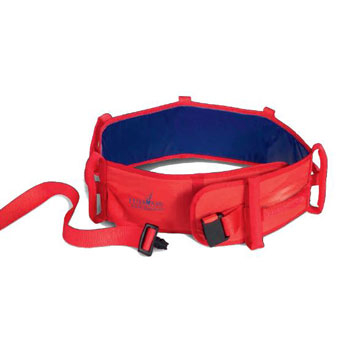 Areas of Application:
- Transfer aid to support a patient when getting up / sitting down
- when transferring a patient to a wheelchair, to the toilet, etc.
- when walking for insecure or circulatory unstable patients
Description:
The holding belt, consisting of a padded nylon material, is placed around the patient's stomach and closed with the help of a quick-release fastener that is adjustable in width. The inside of the holding belt is provided with a slip-resistant material so that it adheres well to clothing. Depending on the size, the handle has three, four or five easy-to-grip handles.
Price (without guarantee):
including VAT (sales)
Retail price
Product Information from the Manufacturer / Distributor:
Further Product Details
Further Information
Versions:
Order number: Dimensions: Price:
PM 6013 60 - 110 cm 159.00 EUR
PM 6014 72 - 140 cm 188.00 EUR
PM 6015 100 - 160 cm 192.00 EUR
Reference Number:
M/20800
Source :
IDTS
Last Update: 17 Oct 2020