Content
Assistive Product

Drehsitzkissen Soft
Product Type:
Swivel seat cushion with removable cover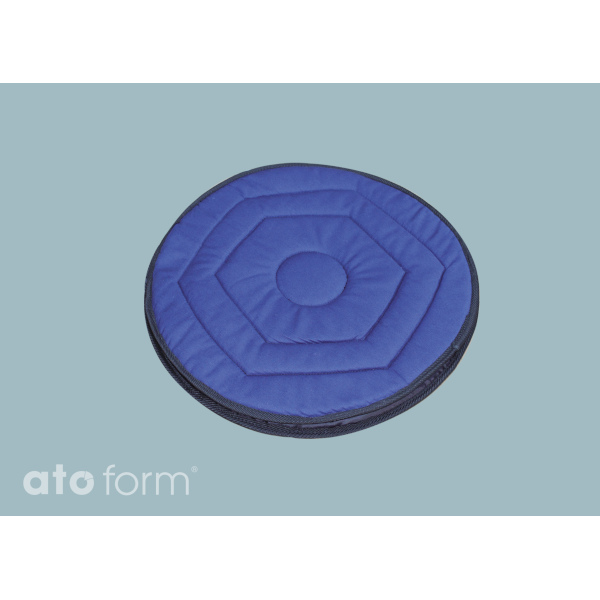 Areas of Application:
- Restriction of movement
- Change seat direction
Description:
The 360 degree rotation of the cushion enables the patient to turn in any direction.
Price (without guarantee):
The price is available on request from the manufacturer / distributor.
Product Information from the Manufacturer / Distributor:
Further Product Details
Further Information
REHADAT does not sell any products
Please contact the manufacturer or distributor.
Manufacturer:
no data available

Distributor:
ATO FORM GmbH
Zur Lauterhecke 34
63877 Sailauf
Germany Telephone: 06093 944-0 Email: info@ato-form.com Homepage: https://www.ato-form.com/de
Technical Data:
Diameter: 44 cm
Height: 2 cm
Weight: 0.34 kg
User weight: max. 100 kg
Reference Number:
M/26499
Source :
IDTS
Last Update: 3 May 2021