Content
Assistive Product

maxVitalis Drehkissen für Autositz
Product Type:
Swivel cushion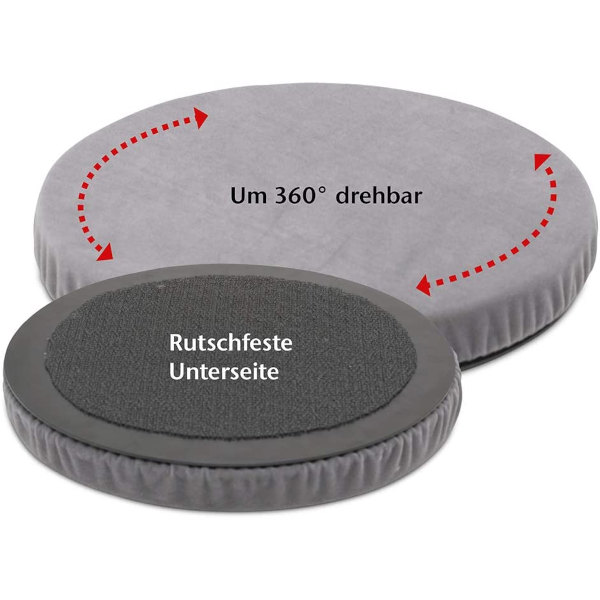 Areas of Application:
- Movement restriction
- Getting in and out of the car
- Getting up from bed, sofa or armchair
Description:
The swivel cushion can also be used as a padded booster seat.
Price (without guarantee):
19,95 EUR including VAT. (distribution)
End user price
Product Information from the Manufacturer / Distributor:
Further Product Details
Further Information
REHADAT does not sell any products
Please contact the manufacturer or distributor.
Manufacturer:
no data available

Distributor:
Amazon Europe Core S.à r.l.
38 avenue John F. Kennedy
1855 Luxemburg
Luxembourg Homepage: https://www.amazon.de/
Technical Data:

Diameter: approx. 32 cm
Height: approx. 5 cm
Rotatability: 360 degrees
Load capacity: 150 kg
Reference Number:
M/24512
Source :
IDTS
Last Update: 24 Feb 2022