Content
Assistive Product

Fußheber - Beinheber
Product Type:
Foot lifter for people in wheelchairs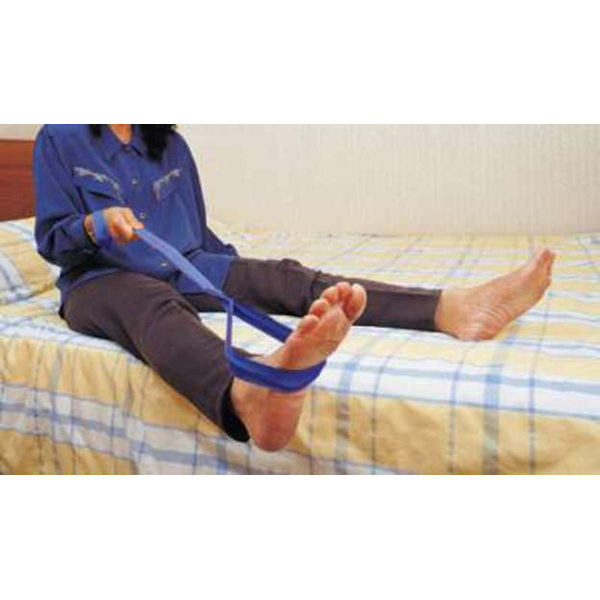 Areas of Application:
- Transfer aid
- People in wheelchairs with limited hand function
Description:
The foot lifter is an aid for people in wheelchairs to lift their legs one by one e.g. from the footrests of the wheelchair onto the bed.
Features / Components:
Material: nylon - webbing
Price (without guarantee):
7,26 EUR including VAT
End user price
Product Information from the Manufacturer / Distributor:
Further Product Details
Further Information
REHADAT does not sell any products
Please contact the manufacturer or distributor.
Manufacturer:
no data available

Distributor:
Alltagshilfen Schmid Renate
Alltagshilfen - Verbrauchsartikel - Homecareprodukte
Thannstr.10
5322 Hof
Austria Telephone: +43 650 6668881 Email: office@sanimed.at Homepage: https://www.alltagshilfen24.com
Technical Data:

Length: 80 cm
Reference Number:
M/8568
Source :
IDTS
Last Update: 9 Feb 2022