Content
Assistive Product

Alpha Drehscheibe PM-5080
Product Type:
Turntable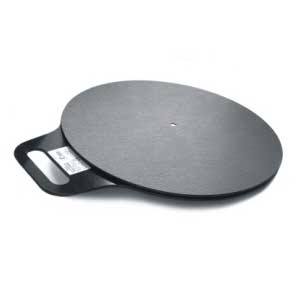 Description:
The turntable is used in nursing homes and at home for easier turning and moving of people in need of care. It is flat and consists of two discs with a sliding plane. It is non-slip on the outside. The turntable has a handle for easy transport. It is also suitable for wet areas.
Price (without guarantee):
170.70 EUR including VAT (sales)
End-user price
SHI-Number:
SHI-Medical Technical Aids Register | 22.29.01.0005
Product Information from the Manufacturer / Distributor:
Weitere Details des Vertriebs
Further Information
REHADAT does not sell any products
Please contact the manufacturer or distributor.
Manufacturer:
Petermann GmbH
Waldweg 3
91601 Dombühl
Germany Telephone: 09868 9339-0 Email: petermann@pm-med.de Homepage: https://www.pm-med.de/de/
Distributor:
Sanitätshaus SEMED
Nicole Döhler
Neuplanitzer Str. 94
08062 Zwickau
Germany Telephone: 0375 28555130 Email: mail@semed.de Homepage: https://www.semed.de
Technical Data:
Diameter: 38 cm
Thickness: 12 mm
Reference Number:
M/15443
Source :
IDTS
Last Update: 17 Jun 2022