Content
Assistive Product

Freistehender Bettgalgen Saale
Product Type:
Free-standing bed boom with adjustable triangle handle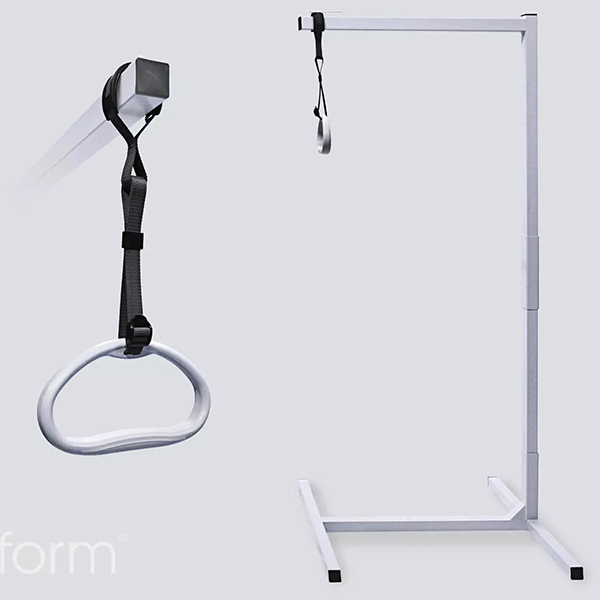 Description:
The large H-shaped stand area offers stability and, with its low height, is also suitable when there is only little free space under the bed.
The bed boom is to be fitted with a plug connection or dismantled for transport and can be stowed away to save space when not in use.
Features / Components:
- adjustable triangle handle
- frame made of powder-coated steel square tube
Price (without guarantee):
On request from: Sales
SHI-Number:
SHI-Medical Technical Aids Register | 19.40.02.2022
SHI-Care Aids Register | 50.45.02.2022
Product Information from the Manufacturer / Distributor:
Further Product Details
Further Information
REHADAT does not sell any products
Please contact the manufacturer or distributor.
Manufacturer:
no data available

Distributor:
ATO FORM GmbH
Zur Lauterhecke 34
63877 Sailauf
Germany Telephone: 06093 944-0 Email: info@ato-form.com Homepage: https://www.ato-form.com/de
Technical Data:
Length: 820 mm
width: 750 mm
total height: 1770 mm
own weight: 15 kg
load capacity: 90 kg
Reference Number:
M/26468
Source :
IDTS
Last Update: 1 Mar 2021