Content
Assistive Product

Bettgalgen 3-Fuß
Product Type:
Bed rail, adjustable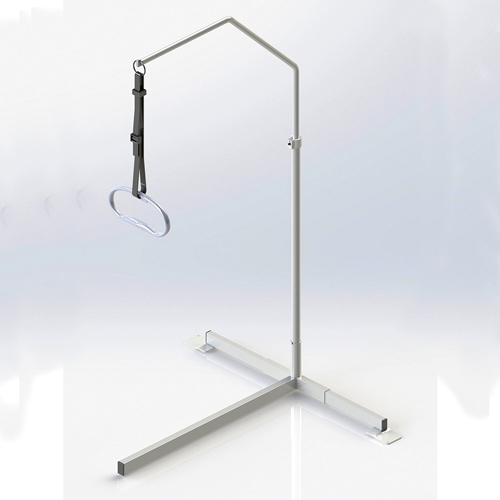 Description:
A height-adjustable and collapsible T-foot boom made of profile tube (order number: 2135000), which can be equipped with 75 mm castors (order number: 2135500). For the gallows there are three handles in widths of 24 and 13 cm on nylon rope and chemotex straps. The bed gallows is also available in a version that is not height adjustable. It is delivered with a handle.
Price (without guarantee):
355.81 EUR including VAT (sales)
End-user price
Product Information from the Manufacturer / Distributor:
Further Product Details
Further Information
REHADAT does not sell any products
Please contact the manufacturer or distributor.
Manufacturer:
no data available

Distributor:
Dr. Paul Koch GmbH
Im Geiselrain 7
72636 Frickenhausen
Germany Telephone: 07022 40595-0 Email: info@dr-koch.de Homepage: https://www.dr-koch.de
Technical Data:
Height: 158-188 cm
Foot height: 5 cm
Load: up to 75 kg
Projection: 80 cm
Reference Number:
M/3837
Source :
IDTS
Last Update: 9 Apr 2021