Assistive Product

Bea
Product Type:
Push wheelchair, nursing wheelchair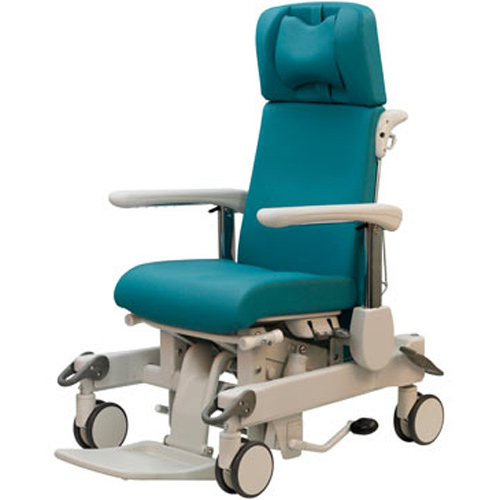 Description:
The Bea nursing wheelchair has a stand-up aid and a seat lift. It has various adjustment options.
Features / Components:
- Push handle
- Headrest: padded, removable
- Back: angle adjustable, padded
- Seat: padded, seat lift
- Seat dimensions: height adjustable, angle adjustable
- Armrest: padded, height adjustable
- Footrests: one-piece, fold up, height adjustable
- Wheels: swivel castors
- Other: stand-up
Price (without guarantee):
The price is available on request from the manufacturer / distributor.
Product Information from the Manufacturer / Distributor:
Further Product Details
Further Information
Technical Data:

Wheels: 15 cm
Load capacity: 150 kg


Options / Accessories:
- Seat dimensions: seat reducer
- Side parts: upholstered
- Legrests: upholstered
- Wheels: double castors
- Other: table (push-on), hair wash basin, infusion bottle holder
Reference Number:
IW/122218.162
Source :
IW
Last Update: 18 May 2022