Assistive Product

Saugkapseln mit Stahleinlage
Product Type:
Crutch capsules for walking aids and light metal handrests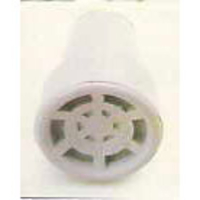 Features / Components:
The capsules with steel insert are suitable for separate spike caps on ice.
- Plastic
- Rubber
Colors:
- 16 mm hole: gray, black , red, blue, turquoise, purple, blackberry
- 18 mm bore: gray, brown, b
Price (without guarantee):
The price is available on request from the manufacturer / distributor.
Further Information
REHADAT does not sell any products
Please contact the manufacturer or distributor.
Manufacturer:
Erwin Kowsky GmbH & Co. KG
Oderstr. 73
24539 Neumünster
Germany Telephone: 04321 9957-0 Email: Info@kowsky.de Homepage: https://shop.kowsky.de/
Distributor:
Erwin Kowsky GmbH & Co. KG
Oderstr. 73
24539 Neumünster
Germany Telephone: 04321 9957-0 Email: Info@kowsky.de Homepage: https://shop.kowsky.de/
Technical Data:
Bore diameter: 16 mm or 18 mm
outside diameter: 43 mm
Reference Number:
M/2045
Source :
IW
Last Update: 12 May 2021