Assistive Product

Krücken- und Gehstockhalter Ingrid
Product Type:
Stock holder made of elastic plastic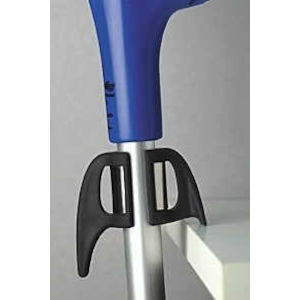 Features / Components:
The stick holder can be clamped on sticks or forearm crutches.
The stick holder has a flat contact surface on one side. On the other side there is a 25 mm long hanging hook
For pipe diameters from 18.5 to 26 mm
Price (without guarantee):
On request: Sales
SHI-Number:
SHI-Medical Technical Aids Register | 10.99.01.2008
Further Information
REHADAT does not sell any products
Please contact the manufacturer or distributor.
Manufacturer:
no data available

Distributor:
Erwin Kowsky GmbH & Co. KG
Oderstr. 73
24539 Neumünster
Germany Telephone: 04321 9957-0 Email: Info@kowsky.de Homepage: https://shop.kowsky.de/
Gastrock-Stöcke GmbH
Forststr. 4
37242 Bad Sooden-Allendorf
Germany Telephone: 036087 970-0 Email: kontakt@gastrock.de Homepage: https://www.gastrock.de
Reference Number:
M/23502
Source :
IW
Last Update: 12 May 2021