Assistive Product

Unterarmgehstütze anatomisch COMFORT SOFT
Product Type:
Forearm crutch with anatomical soft grip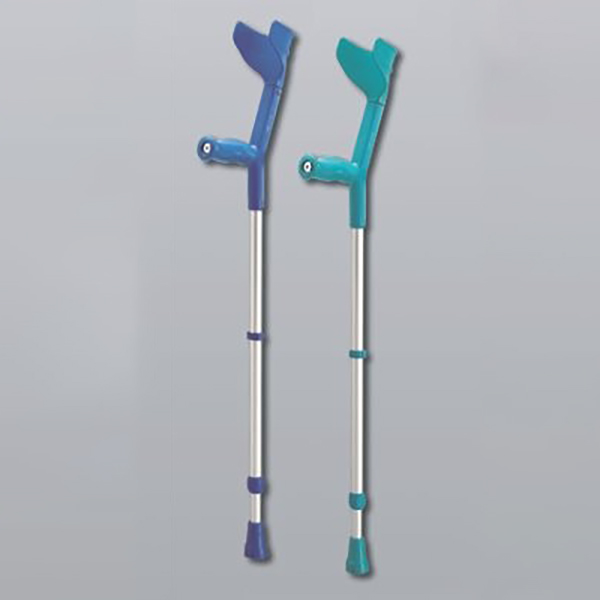 Areas of Application:
- mobility aid
- walking aid held with one arm
- forearm crutch
- significant walking disability
Features / Components:
The anatomical handle is equipped with a pressure-reducing material.
Material: light metal
Adjustability:
- arm shell 3-way adjustable
- tube length 10-way adjustable
- pinch fitting
Handle:
- soft plastic, non-adjustable, non-rotating
- anatomical shape for left or right side
Colors:
- light gray, order number: 110.00
- black, order number: 11010
- fire red, order number: 11030
- gentian blue, order number: 11050
- turquoise blue, order number: 1
Price (without guarantee):
38,22 EUR including VAT. (Sanitätshaus Semed)
End user price
SHI-Number:
SHI-Medical Technical Aids Register | 10.50.02.1009
Product Information from the Manufacturer / Distributor:
Further Product Details
Further Information
REHADAT does not sell any products
Please contact the manufacturer or distributor.
Manufacturer:
Rebotec Rehabilitationsmittel GmbH
Artlandstr. 57 - 59
49610 Quakenbrück
Germany Telephone: 05431 9416-0 Email: info@rebotec.de Homepage: https://www.rebotec.de
Distributor:
Rebotec Rehabilitationsmittel GmbH
Artlandstr. 57 - 59
49610 Quakenbrück
Germany Telephone: 05431 9416-0 Email: info@rebotec.de Homepage: https://www.rebotec.de
Sanitätshaus SEMED
Nicole Döhler
Neuplanitzer Str. 94
08062 Zwickau
Germany Telephone: 0375 28555130 Email: mail@semed.de Homepage: https://www.semed.de
Technical Data:

Arm shell height: 22cm - 25cm
Handle height: 75cm - 97cm
Tube set in mm: 22/19
tested up to 130kg body load


Options / Accessories:
- Handle pad, anatomical
- Arm shell pad
- Anti-slip bumper Big-Foot
Reference Number:
M/19784
Source :
IDTS
Last Update: 31 Aug 2022