Assistive Product

RUSSKA faltbarer Carbon-Gehstock mit Soft-Touch Fritzgriff
Product Type:
Foldable walking stick made of carbon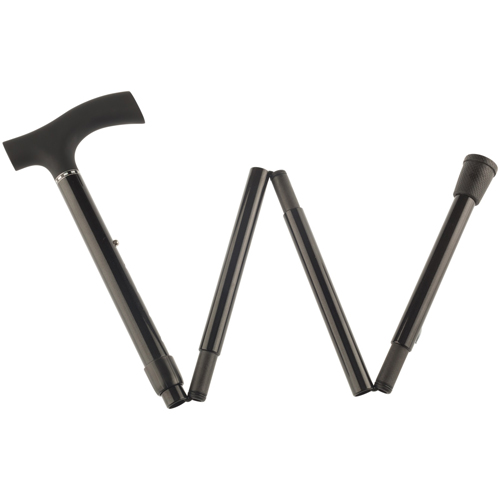 Description:
The walking stick is 5 times adjustable in length from 84-94 cm. If it is not needed or for space-saving storage, it can be folded up to a length of 30.5
Price (without guarantee):
49.90 EUR including VAT.
Retail price
Product Information from the Manufacturer / Distributor:
Further Product Details
Further Information
REHADAT does not sell any products
Please contact the manufacturer or distributor.
Manufacturer:
no data available

Distributor:
Sanivita Ludwig Bertram GmbH
RUSSKA Ludwig Bertram GmbH
Im Torfstich 7
30916 Isernhagen
Germany Telephone: 05136 9759-0 Email: info@sanivita.de Homepage: https://www.sanivita.de
Technical Data:
Height adjustment: 84-94 cm
Weight: 305 g
Max. Load capacity: 120 kg
Reference Number:
M/7152
Source :
IDTS
Last Update: 6 Apr 2021