Assistive Product

ACCEL BIKE II
Product Type:
Hand control unit for throttle, brake and secondary functions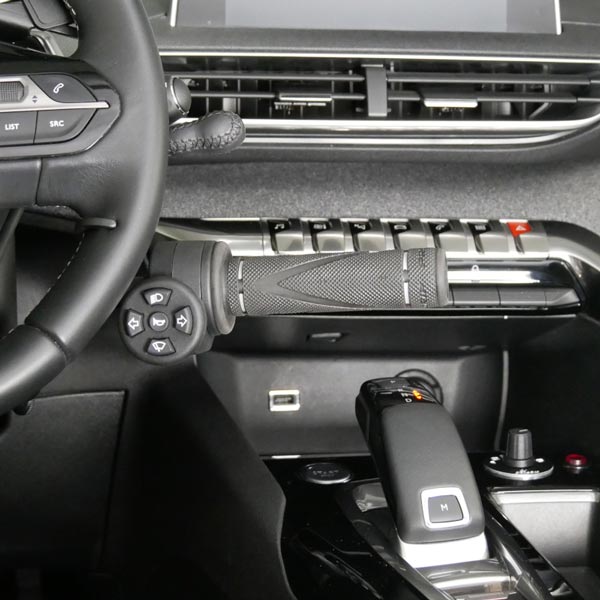 Description:
ACCEL BIKE II is a driving aid that combines hand throttle, brake and a joystick with central control unit. To activate / deactivate the seven available control functions (lights, turn signals, wipers, etc.), press the outside of the joystick buttons with your thumb.
Features / Components:
- Operation: turn-push principle
- Assembly: twist grip can be mounted on the right or left of the steering wheel
- safety switch to activate the system
- pressing the brake automatically turns off the gas
- switching on ACCEL BIKE II automatically deactivates the original pedal
Price (without guarantee):
The price is available on request from the manufacturer / distributor.
Product Information from the Manufacturer / Distributor:
Further Product Details
Further Information
REHADAT does not sell any products
Please contact the manufacturer or distributor.
Manufacturer:
SOJADIS EQUIPEMENT
Place du Maréchal Leclerc
49510 Beaupréau-en-Mauges
France Telephone: +33 241 640558 Email: sojadis@sojadis.com Homepage: https://www.sojadis.com/de
Distributor:
Kraftfahrzeug-Umrüstbetriebe
Bundesweite Suche nach Spezialbetrieben
Homepage: http://rehadat.link/kfzumruester
Reference Number:
IW/121204.2
Source :
IW
Last Update: 5 Jul 2022