Assistive Product

Heckeinsteiger NIVO
Product Type:
Rear entry vehicles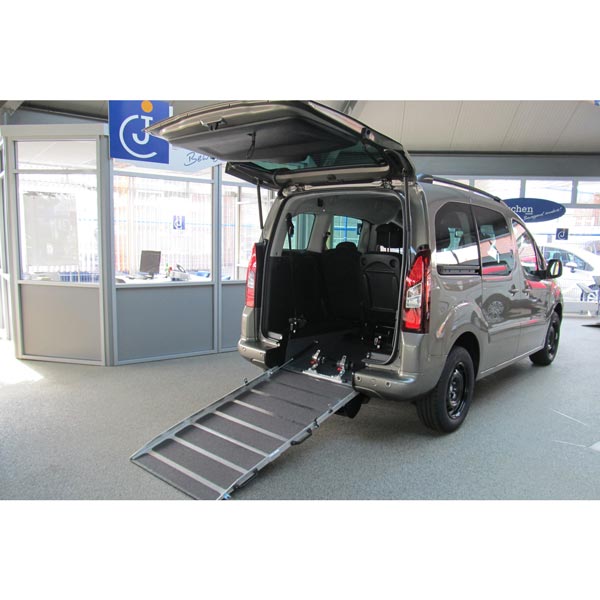 Description:
In the rear of the vehicle, the floor is cut out so that a tray can then be inserted. The ramp allows the person in the wheelchair to get inside and be securely fastened there. Thus, one can remain in the wheelchair for short but also long distances.
Suitable for this conversion are vehicles for up to 8 people.
Features / Components:
- Lowering mechanism
- Floor cutout
-
Price (without guarantee):
The price is available on request from the manufacturer / distributor.
Product Information from the Manufacturer / Distributor:
Further Product Details
Further Information
REHADAT does not sell any products
Please contact the manufacturer or distributor.
Manufacturer:
no data available

Distributor:
KIRCHHOFF Mobility GmbH & Co. KG
Nikolaus-Otto-Str. 5
40721 Hilden
Germany Telephone: 02103 5876-0 Email: info@kirchhoff-mobility.com Homepage: https://www.kirchhoff-mobility.com
Versions:
- NIVO: Ramp stands vertically in the trunk.
- NIVOPlus: short ramp with additional lowering of the vehicle built in.
- NIVOFlex: ramp fully retractable so that the trunk remains usable.
Reference Number:
M/2911
Source :
IW
Last Update: 16 Mar 2021