Assistive Product

Fahrradanpassung
Product Type:
Bicycle adaptation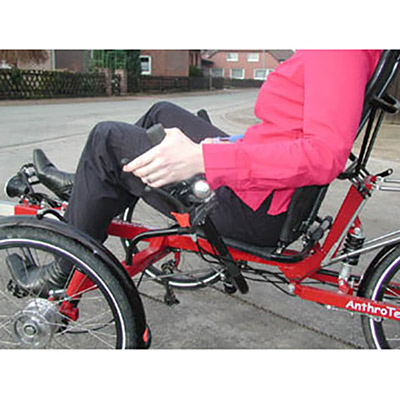 Description:
First, the personal requirements of the person concerned are recorded in a functional analysis. Subsequently, the appropriate bicycle is recommended in a consultation and recorded in a documentation. The bicycle can be adapted as needed or equipped with custom-made special accessories. Retrofitting or maintenance work is part of the workshop serv
Price (without guarantee):
The price is available on request from the manufacturer / distributor.
Product Information from the Manufacturer / Distributor:
Further Product Details
Further Information
Versions:
The following products can be purchased:
- Customized bicycle
- Recumbent bicycles
- Recumbent tricycles
- Tandems
- Pedal scooters
- Electric bicycles
- Rehab vehicles
Reference Number:
Hil132576
Source :
IDTS
Last Update: 2 Aug 2023