Assistive Product

Classic Motor RN 120
Product Type:
Additional electric drive through hub motor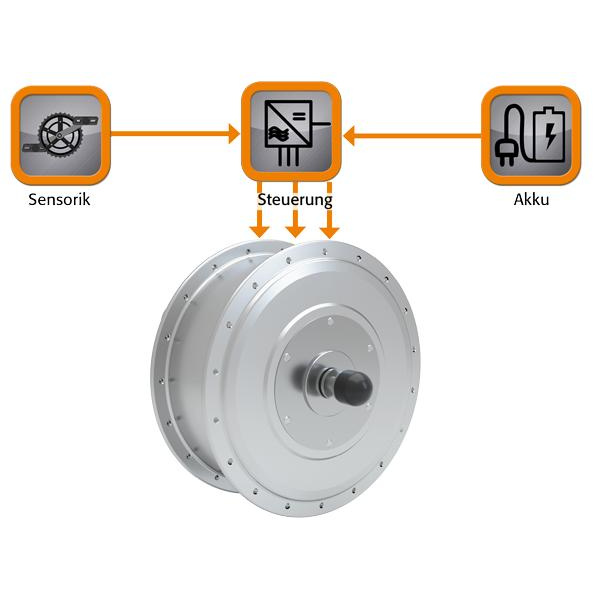 Areas of Application:
- As a retrofit kit for rehab vehicles
- Front or rear wheel installation
Description:
The Classic Motor RN 120 supports up to a maximum speed of 25 km / h and is both as a front - Can also be used with rear-wheel drive. All mechanical parts of the motor are protected by the closed and sealed housing.
The motor offers even power deliv
Price (without guarantee):
The price is available on request from the manufacturer / distributor.
Product Information from the Manufacturer / Distributor:
Further Product Details
Further Information
Technical Data:
Nominal power rating: up to 250 W
Nominal nominal torque: up to 13.2 Nm
Voltage: 36 VDC
Reference Number:
DIAS/131189
Source :
IDTS
Last Update: 18 Mar 2021