Assistive Product

BLINKER
Product Type:
LED flashing light system for bicycles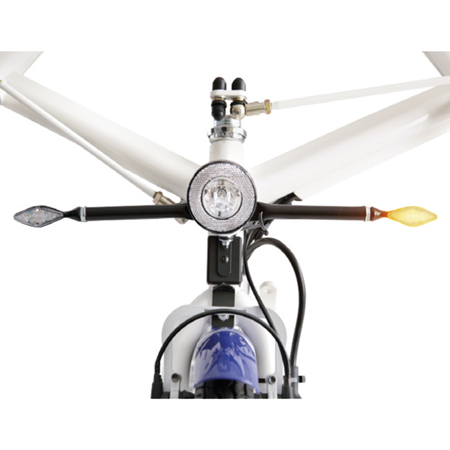 Areas of Application:
- for warning signaling
- arm amputation
Description:
The power supply from its own rechargeable battery means that the indicator can also be used in non-motorized bikes. In addition, the system is TÜV-tested and equipped with a warning light function.
Features / Components:
- can be operated at the push of a button
- can be mounted on bicycles
Price (without guarantee):
589.00 EUR including VAT.
Retail price
Product Information from the Manufacturer / Distributor:
Further Product Details
Further Information
REHADAT does not sell any products
Please contact the manufacturer or distributor.
Manufacturer:
no data available

Distributor:
Draisin GmbH
Von-Drais-Str. 35
77855 Achern
Germany Telephone: 07841 66770 Email: info@draisin.com Homepage: https://draisin.de/
Reference Number:
DIAS/005845
Source :
IDTS
Last Update: 7 Dec 2020