Assistive Product

Stuhl für Kleinwüchsige WS 1387.20
Product Type:
Work chair, swivel chair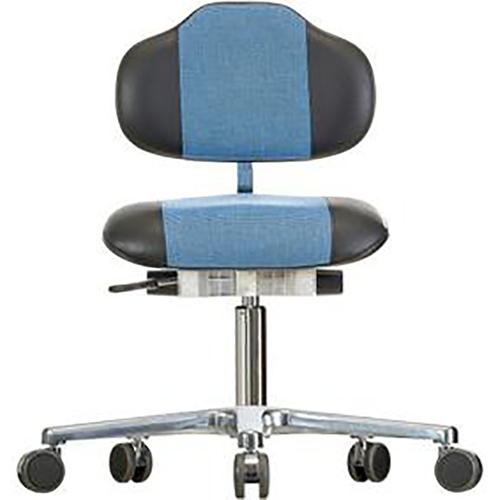 Areas of Application:
Restricted growth
Description:
This chair offers ergonomically improved seating comfort and greater work safety especially for people with restricted growth.
Features / Components:
- Backrest: shortened
- Seat: height adjustable,shortened
- Operation: control lever under the seat
- Upholstery: fabric upholstered, free of AZO dyes
- Base: 5-leg cross, flat
Price (without guarantee):
The price is available on request from the manufacturer / distributor.
Product Information from the Manufacturer / Distributor:
Further Product Details
Further Information
REHADAT does not sell any products
Please contact the manufacturer or distributor.
Manufacturer:
Werksitz GmbH W. Milewski
Telefunkenstr. 9
97475 Zeil am Main
Germany Telephone: 09524 8345-0 Email: info@werksitz.de Homepage: https://www.werksitz.de
Distributor:
Werksitz GmbH W. Milewski
Telefunkenstr. 9
97475 Zeil am Main
Germany Telephone: 09524 8345-0 Email: info@werksitz.de Homepage: https://www.werksitz.de
Technical Data:

Overall height: 645-855 mm
Seat height: 350-470 mm
Seat width: 43.5 cm
Seat depth: 31.8 cm
Load capacity: 120 kg
Reference Number:
IW/280309.027
Source :
IW
Last Update: 5 Sep 2022